You are cordially invited to attend


Greater Boston Chapter
National Spinal Cord Injury Association's

RISE Above Paralysis Gala

Celebrating 22 Years Serving the Community

Silent Auction - Dinner - Music - Dancing
Black Tie Optional

When

Saturday, March 22, 2014
6:00 pm to 12:00 am

Where

Hyatt Harborside Hotel
101 Harborside Drive
Boston, MA 02128

Tickets - $100 per person



To Purchase Tickets, Click the DonorPro logo below.
'Gala Tickets' is a pull down item in the gift designation box.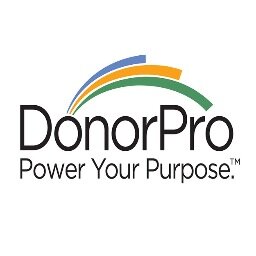 April 21, 2014
Boston Marathon: 26.2 miles

Team GBC raising money to support SCI: Priceless!

To Make a Donation for a Boston Marathon Runner,
Click "Pay Now" Button Below.

In Description Box, please specify the runner's name and
also include your name and address in shipping information.
If you wish to make one donation and divide it equally among the runners,
please indicate it as a Group Donation.
An acknowledgement letter will be sent to you.

GBC is a 501 (c) (3) non-profit organization. If your employer has a matching
gift program, you can double your donation!
---
Our Runners
Totals Updated as of 03/05/2014
Jennifer Adams Jason Fowler Renee Leone Eric Peloquin Dan Rowe
An Inspiring Story of Giving
Please read the president's letter
and then click on the donations tab.
Author of Book to Donate Royalties to GBC
Author John Davey will be donating his royalties on sales of the novel "Dark Side of Bunker Hill" until March 2014.
An overview of the book follows:
The death of an old lady in Cambridge sets off a pattern of deadly behavior leading to the murder of a retired Judge on Boston's Bunker Hill and the mysterious death of a disbarred attorney. An illegal plan to take over a multi million dollar insurance trust falls apart when the planners allow blackmail and greed to develop into murder. The plot from the beginning, is peopled by characters intent on cheating each other forgetting that main prize is the trust's millions managed by a trio of old men. In turn they stun the conspirators by pulling a clever scheme of `bait and switch' surpassing the ingenuity of their antagonists. The locus is Boston and its Homicide Unit which leads the reader through the old city's `Freedom Trail' after the killers.
Get your copy at
www.amazon.com
or
www.barnesandnoble.com
Starting on April 29th, our Spaulding office will be at the new Spaulding Building located at:
Spaulding Rehabilitation Hospital
6th floor
300 First Avenue
Charlestown, MA 02129
617-952-5643
Larry Brennan, a Wakefield native, spoke to Pack 712's Bear Den about different abilities. He did a wonderful job of explaining his accident, its impact on his life and those around him, and how he has learned to do the same things everyone else does, differently. Larry's talk completed the Cub Scout's Disability Awareness Belt Loop requirements.
Pictured (left to right): Ricky Nelson, Jack Dubow, Matthew Constas, Larry Brennan, Sean DeCourcy and Jake Levine.



Tel: 781.933.8666

Fax: 781.933.0043 | E-Mail:

sciboston@aol.com

2 Rehabilitation Way | Woburn, Massachusetts 01801

Copyright Greater Boston Chapter/Rise. All Rights Reserved.